In light of the gig tonight at Midfest in Edinburgh and its new A Pilot Project album, Pilot did a live chat interview on Thursday September 4. Thanks to everyone who participated in the live chat. You can check out the questions and answers here on the reddit site http://www.reddit.com/r/IAmA/comments/2fgi3j/we_are_alan_parsons_project_musicians_ian Thanks for everyone's support and well wishes. We look forward to a great show tonight.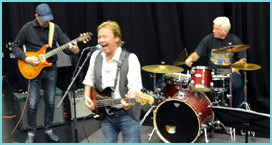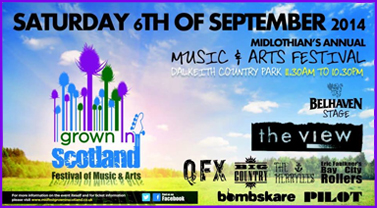 Pilot will be performing live September 6, 2014 at Midfest in Edinburgh, Scotland. This is the first time in 39 years original members David Paton (vocals, bass), Ian Bairnson (lead guitar & vocals), and Stuart Tosh (drums) have performed together as Pilot. They are joined on stage by Kenny Hutchison (keyboards, vocals) and Calais Brown (guitar, vocals). What a great way to start things off as we approach the 40th anniversary of PIlot's debut album. Rehearsals are underway this week. You can expect a great show with Pilot playing thier classic hits, as well as selections from the new A Pilot Project album. We will have a merchandise table set up before and after the PIlot set. Pilot will come out to the merchandise table after the Pilot set to meet fans and friends.
A Pilot Project has taken off at an airport near you! We hope you climb aboard. A Pilot Project is available for download in MP3 and FLAC formats from our websites and is also available worldwide from sites like iTunes, Amazon, and more. Anyone who orders the download version directly from CD Baby and includes their email address when ordering will also receive a special MP3 interview about the making of A Pilot Project. You will receive the MP3 interview via email from us shortly after you order from CD Baby. We have also pressed up a very limited number of CDs released in a digipak format with stunning artwork and informative liner notes. The artwork is by Roadkill's own Jill "Ace" Singletary. You can buy it now on the Buy CD page. The CD was released on August 3, 2014.
A Pilot Project was released in Japan on July 24, 2014 on the Air Mail Recordings label. The CD has been released in the mini-LP style format and includes an alternative unplugged version of Dancing on a Highwire as a bonus track. Visit the MP3 page to hear clips of A Pilot Project tracks. The first 250 customers to order directly from Air Mail Recordings and select retailers will receive a bonus 3 inch promo CD single Eye in the Sky. You can order A Pilot Project directly from Air Mail Recordings. You can also order from Amazon.co.jp, as well as from HMV Online Japan and Tower Records Online Japan by clicking the buttons below. Also, please check out this video clip below of David and Ian playing the bonus track Dancing on a Highwire unplugged.


To keep up with the latest news on Pilot and A Pilot Project, in addition to signing up for the mailing list, you can also now follow Pilot on Twitter and like and follow us on Facebook.
We will also be putting up a new Official Pilot site soon. So please keep checking back to see when the new site goes live!